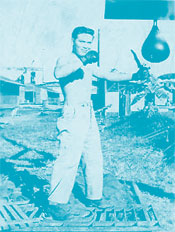 Gomez Art Supply came into being on August 22, 2003. During the summer of 2006 Gomez moved a few blocks east to the pulsing heart of Downtown Lincoln.
The owner, Peggy's last name is Gomez, her Father was Mexican and her Mother is Irish, this was considered a mixed marriage in 1950. Peggy Gomez gave her store the family name in homage to her beloved Father.
Gomez Art Supply strives to create a friendly neighborhood atmosphere, the owner and sole operator Peggy Gomez is an alumna of the University of Nebraska at Lincoln (UNL) and also taught in the Art Department at UNL part-time both Drawing and Printmaking. The owner is knowledgeable about products sold in the store and happy to answer questions. We carry an intriguing variety of art supplies geared toward the aspiring art student to the seasoned professional.
Check out the article about Peggy and Pepe below!
PRESTIGIOUS AWARDS
---
Peggy Gomez has received the 2010 Alumni Achievement in Art awarded by the Hixson-Lied College of Fine and Performing Arts at the University of Nebraska-Lincoln.